New Gorgeous but reusable "no glue" eyelashes
Do you struggle with fake eyelash application? Have you ever been late to an event because your falsies took forever to fall in place?
If you answer yes to any of those questions, I've got good news for you - you'll fall in love with what I'm about to show you….
You'll be surprised how easy it is to achieve longer, fuller, and gorgeous lashes in three minutes without the messy adhesives that pose optical hazards!
We've all been there – right before an event, you find yourself struggling in front of the mirror, trying to put on false eyelashes and getting glue everywhere instead.
I remember one night I was supposed to go out for a friend's birthday party and I decided to try fake lashes. I almost spent the whole night trying to apply these drugstore lashes but I couldn't get them to work. By the time I finally threw them away, I was an hour late already. I was so pissed, and that was my farewell to drugstore lashes.
I took a break from falsies until recently when I kept seeing these ads from Kinky Lash about some magnetic lashes. I know what you're probably thinking – magnetic lashes with the double stack? They're a disaster – you're correct, they're a nightmare in fact. That's exactly what I thought until a friend tagged me on one of their posts.
I looked closely and realized the whole magnet thing has gone to a whole different level from the ones that came out a few years back.
With the old magnetic eyelashes, you had to get these double stack magnetic lashes on top of each other and I just couldn't do it.
This second-generation one from Kinky Lash is different; it comes with a magnetic eyeliner. And since the eyeliner is magnetic, all you have to do is put on the magnetic eyeliner, let it dry, and then put on the magnetic eyelashes on top of it. That's it. You can do this literally without a tweezer. It's that simple!
What Opticians Think About Glues & Extensions
According to Beverly Hills optician, Dr. Brian Wachler, you can actually have your own lashes break off if the extensions aren't applied properly; he also said "you can have a skin reaction that causes an allergy from the glue being used". "If they're not attached properly, they can actually swing down like a door and scratch your cornea, and cause an infection" he continued, and concluded by saying "you can have permanent loss of your own lashes from a reaction to the glue being used that causes damage to the hair follicles".
With Kinky Lash, you don't have to be a pro and there's no glue mess. It's so easy. Just use the magnetic eyeliner like your regular liquid liner, you can even put a wing.
Wait for it to dry before you line up the lash with eyeliner. Even if you didn't line the lash correctly, it's easy to redo unlike with glue.
The eyeliner is made of micro-magnetic particles that make the magnetic eyelash easy to attach. Both are very strong so you don't need to worry about your professional look fading away. The magnets hold all-day long even on windy days.
I love the fact that there's no glue, they are easy to apply, plus they look more natural than their predecessors. They don't feel heavy or irritating with the magnets. They look so pretty. All I wanted to do the day I first tried them, was take my man for dinner and flutter my eyes at him.
I've been loving it since I first discovered it a few months back and I can't recommend it enough.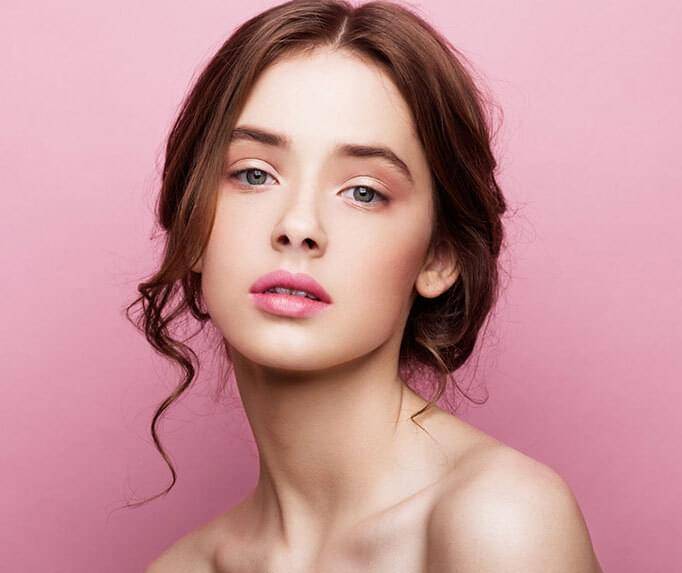 Kinky Lash vs Alternatives (Drugstore Lashes & Extensions)
Traditional drugstore lashes irritated my eyes with the adhesive, I can feel the lashes on my eye and sometimes they bug me. My eyes will water for five to ten minutes and I'll be fanning my eyes so that my mascara doesn't run. With Kinky Lash now, I don't get any of that irritation because there's no glue, no adhesives, just magnets.
I've also tried extensions in the past, while it does look good and saves you some everyday makeup time, sitting on that bed for 2 hours with someone touching my eyes is hell! I was even advised not to drink coffee, in case of eye movements. I don't think I can lay on that table for two hours again in the name of makeup. I'll have to be giving birth or something.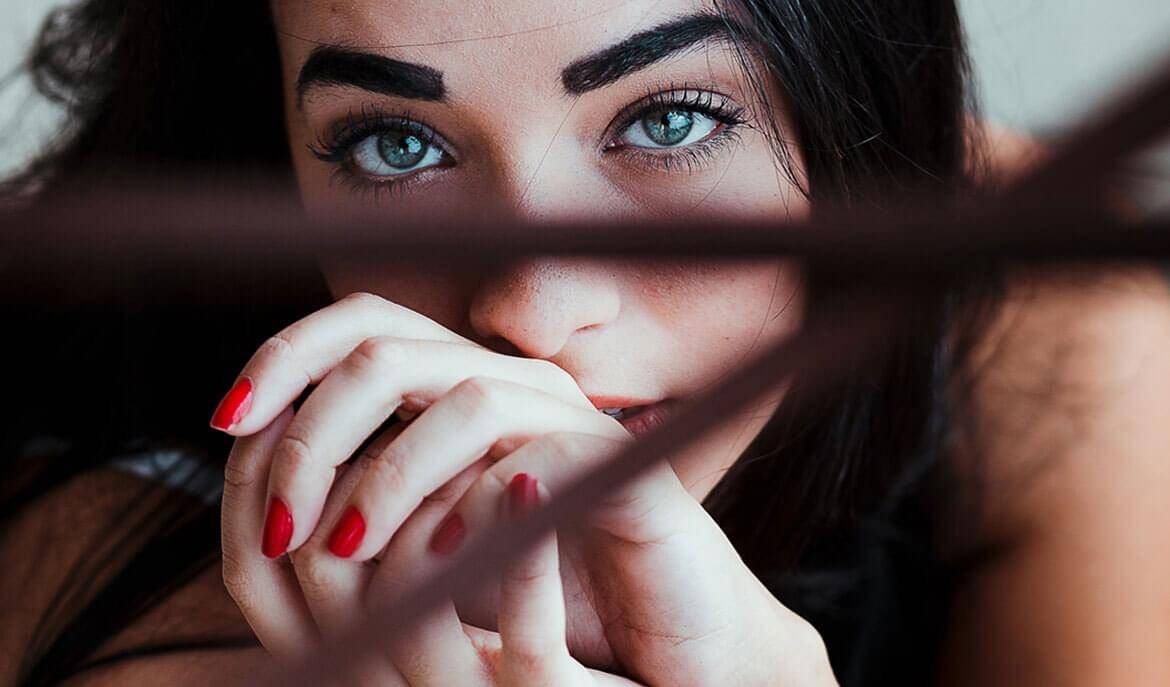 Also, when it comes to removal, adhesive and lashes rip some of your real lashes out even if you think you are being careful it still does.
With Kinky Lash, you can easily transition from day to night using a basic makeup remover.
Kinky Lash – Glue-free Solution
Kinky Lash is a revolutionary magnetic eyelash and eyeliner that lets you enjoy the thick, long, full lashes that extensions offer, without the risk. The magnetic lash technology saves your eyes the pain of damaging adhesives.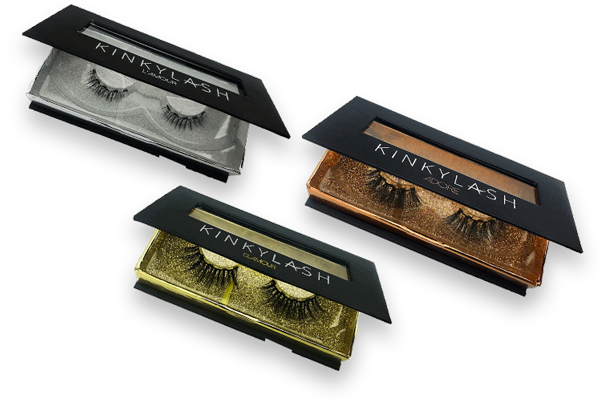 3 Key Benefits of Kinky Lash
LENGTH: It adds length to short lashes, making them look longer and luscious.

VOLUME: Restores scanty lashes to make them look fuller and gorgeous.

CONVENIENCE: Strong magnets help to clip them on with ease, no glue or adhesive needed
Kinky Lash's magnetic eyeliner not only uses microscopic magnetizing technology to take DIY lash application to a professional level, it also:
Enhances the eye's natural look

Makes glue-free application possible

No experience needed - even eyelash virgins can apply it in 3 minutes

Uses top quality hair that looks like real human hair

Can be reused multiple times
How to Apply Kinky Lash in 3 Minutes
First, you apply the magnetic eyeliner and wait for it to dry. Once it dries, the lashes snap right on as you can see from the video below.
With Kinky Lash, you don't have to be a pro and there's no glue mess. It's so easy. Just use the magnetic eyeliner like your regular liquid liner, you can even put a wing.
Wait for it to dry before you line up the lash with eyeliner. Even if you didn't line the lash correctly, it's easy to redo unlike with glue..
Choose from 3 Different Looks
These are perfect if you want something simple, have smaller eyes, or wear glasses; they aren't long enough to hit your glasses. If you want the most natural-looking lashes, pick L'amour. It's charming but not so dramatic like the rest. Ideal for everyday looks, Instagram selfies, a simple look-good vibe.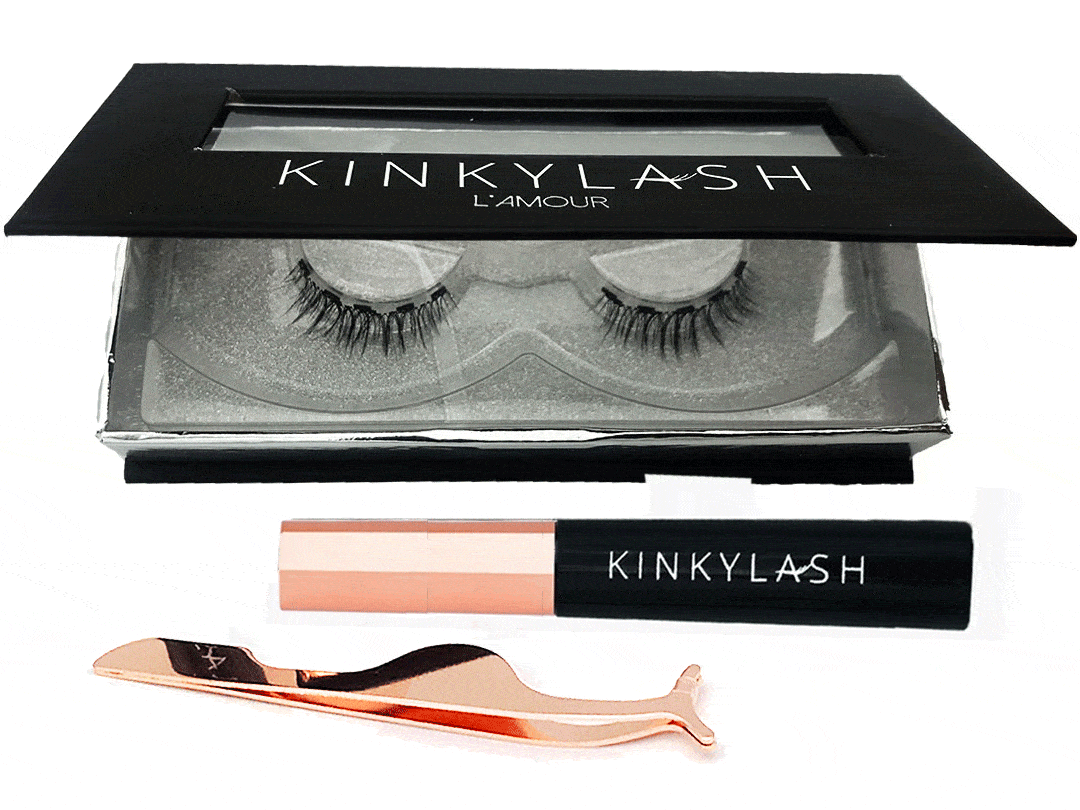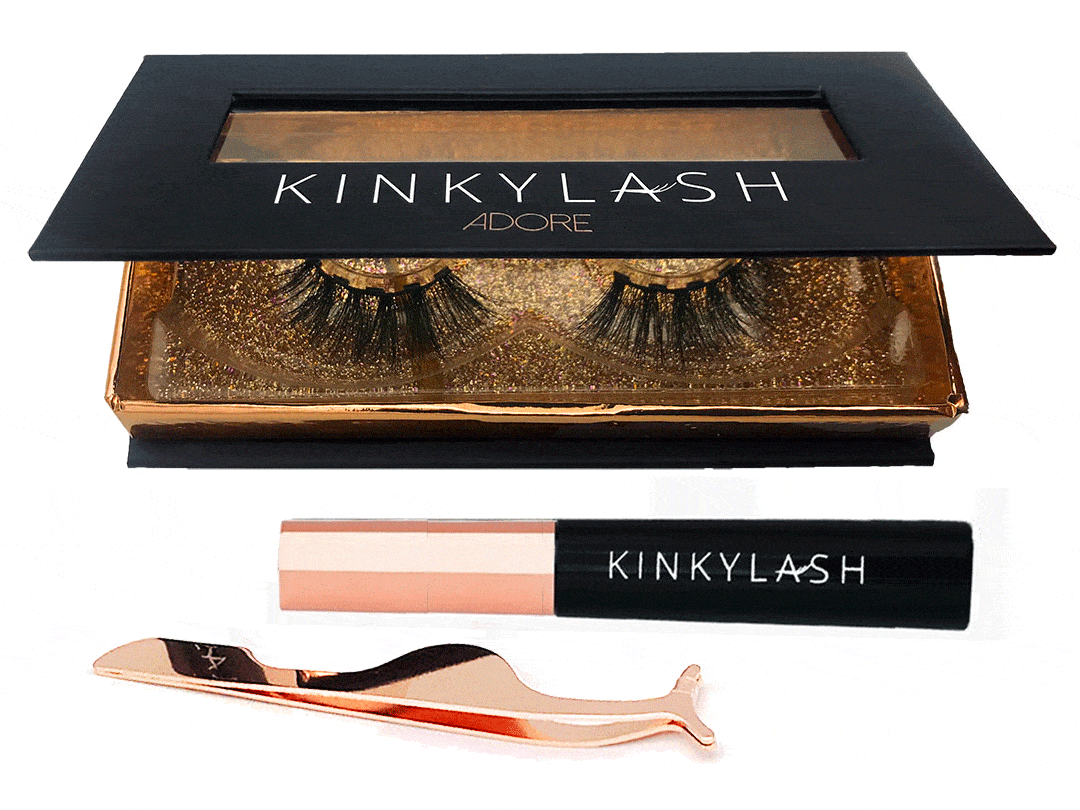 Want some more eyeballs on you? Try the Adore Lashes and flutter your eyes like a #GirlBoss. It's longer and more dramatic than L'amour. You want to wear this for some serious occasion, dinner, photoshoot, etc. Feel free to experiment.
Want all eyes on you? This is your go-to. It's the longest and most dramatic of the three, designed to get you red-carpet ready in seconds. It's definitely not for the faint-hearted. Made for those who are ok commanding attention.
How long will it last?
Your magnetic lash moods, with proper application and storage, could be worn every day for a month or up to 30 days of use.
How tight do they hold?
I've worn them on a windy days and they stayed put.
Is the Magnet Safe for Me?
The magnetic eyeliner contains iron oxide which rates a 2 for safety according to the EWG. There are no heavy metals or parabens in the formula. Iron oxide doesn't cause problems even for people with sensitive skin. If you have eye problems/surgery, please consult your doctor.
What if I Don't Like My Order?
You can return it within 30 days and get your full refund.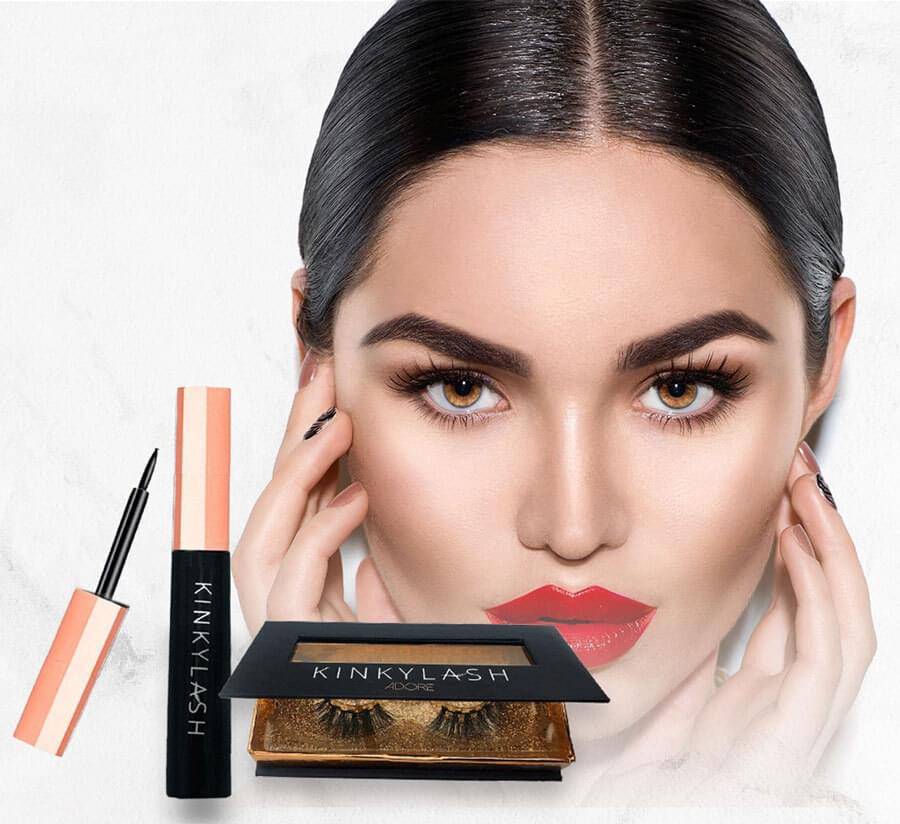 ORDER NOW + SPECIAL OFFER
If you want to enjoy thicker, fuller, and gorgeous eyelashes without the nasty side effects of extensions, lifts, and latex, click the button below to order your set of Kinky Lash Magnetic Eyelash & Eyeliner at 20% OFF for a limited time only.